Our Annual end of the year sale is featuring all new products we have now!
As I've grown this community, part of my mission is to help others reclaim their spiritual power with tools, energy work and rituals.
This crazy end of the year sale is to honor & bless my community this holiday season!

(Special Link Prices are ONLY on this page)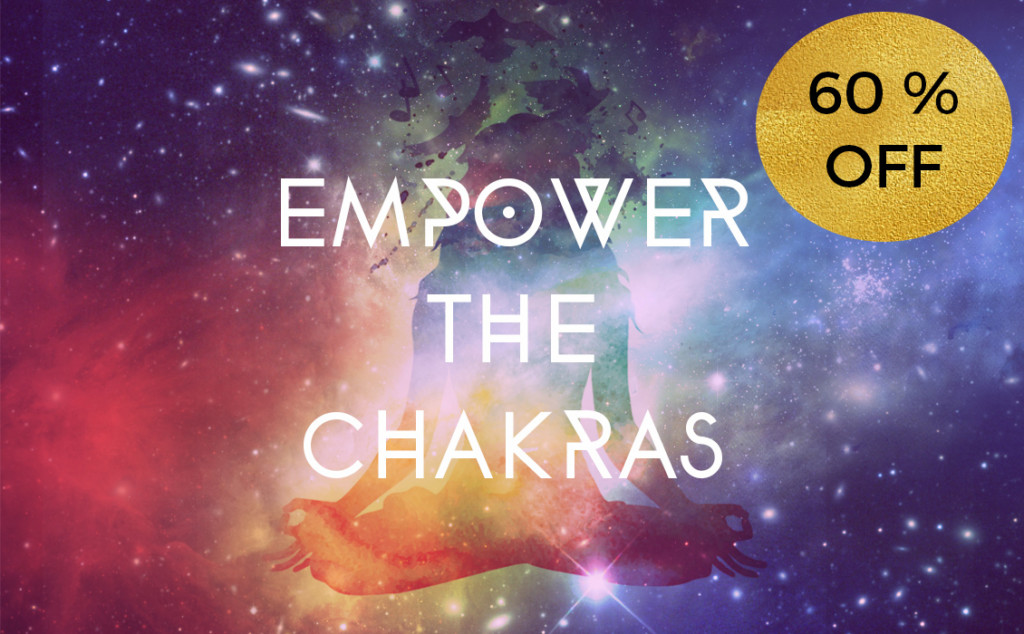 A BREAKDOWN OF THE ENERGETIC & PRACTICAL SIDE OF EACH CHAKRA
we can use tons of tools and rituals but if our energy isn't in it, we're always gonna be missing the mark because our soul is urging us to heal and let go.
It's really as simple as that.
Get your energy behind it.
The way I approach the chakras is different.
To heal we must dig into the Psychological Root.
When we learn how to tap into our roots, we can heal ancestral trauma or old wounds.
If you think of it like this, When you heal, you're not just healing yourself, you're tapping into the roots of that original source where it was created.
This means the Chakra can be like a map or a guidebook into where we need the most work on ourselves.
This is part of what I discovered,
When we Tap into Healing we can fully learn to start: 
Root – Activating our abundance mindset 
Sacral – Open up our Receiving Capacity and balancing the masculine/feminine flow
Solar – Reclaiming our Confidence & Own our personal power
Heart – Reconnect to Love and Emotional Empowerment
Throat – Awaken your authentic highest truth and walk out that truth. 
Third Eye – Making decisions with ease and tapping into our Visioning process
Crown – Transcending our limits and reconnecting/embodying  Higher Self. 
Here's the thing, each of our chakras contain access to our gifts and potential. We can learn to heal, open them and utilize them to our highest advantage.
This helps us activate our gifts
It brings us into Alignment
and most of all it gives us a map to navigate and empower our life.
When we Choose to learn about the Chakras we can learn to release & let go of the energetic blocks that are keeping you ungrounded & in general feeling lost on the spiritual path.
We Can Learn to Clear up our energy leaks and learn what areas of our life, need the most healing.
most of all The chakras teach us how we can begin to embody with our Highest Self. Our Entelechy. Our Greatest Potential.
If you're ready to learn a powerful process, then this is for you.
Energy Clear your Chakras with my Brand new Course –
For Full Details Check it out here: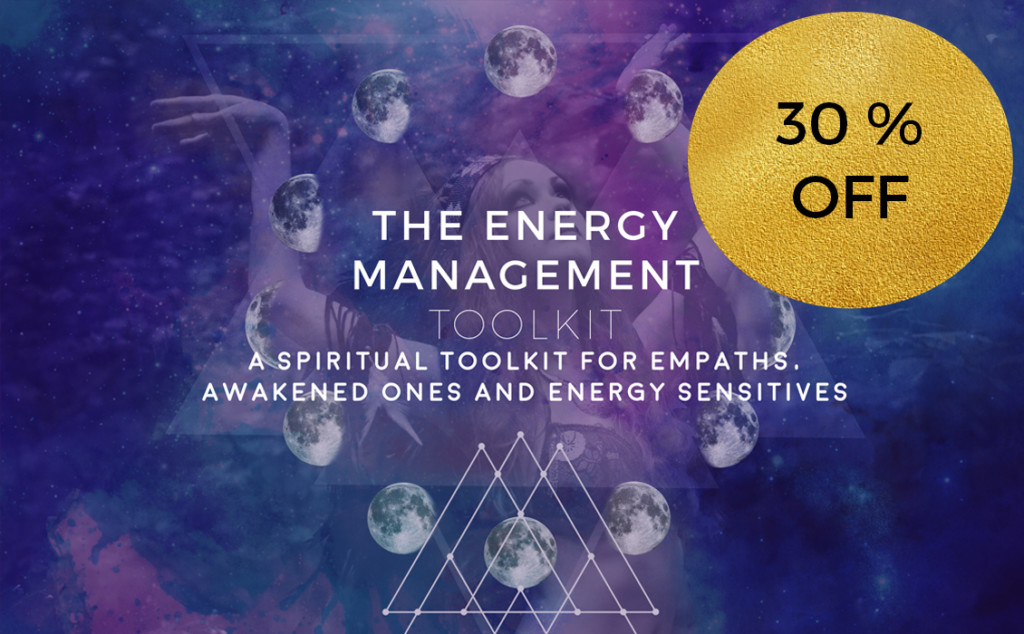 RECLAIM YOUR SPIRITUAL POWER
So many of us become disconnected from our spiritual power and a big part of that is not learning how to manage our energy correctly.
Each of the 10 tools builds into the next touching on how we manage our energy, manifesting and releasing resistance from our life.
Over the years i have struggled with learning how to manage my energy body which is why I set on a quest to discover an energy management system we can use in our daily lives. This is why I created the Energy Management Toolkit.
A toolkit to repair your energy and raise your vibration!
When we get our energy aligned with the correct focus, intention and learn how to manifest, we start to learn to not only manage our energy but we also begin radically shifting our entire life!
If you're looking to Stop Resistance in its tracks
Start learning how to clear up your energy leaks
Learn to create new empowered beliefs
Start talking with your spirit guides and Higher Self
Create some powerful moon rituals
Become Reconnected to your Spiritual Power
and so much more
If you've ever wanted a Spiritual Toolkit you could come back to again and again with the power of ritual and energy tools to raise your vibration, then this is made just for you.
Discover where you are experiencing energy leaks, learn how to empower your vibration easily and have daily tools you can use at every new & full moon!
Check out more about it here: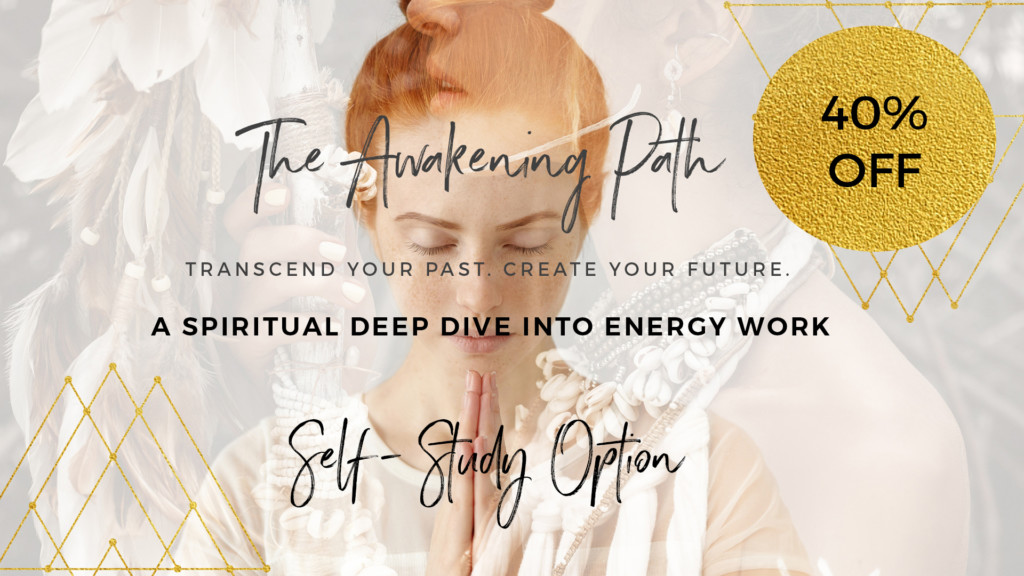 Many people asked and I decided to do something radical by releasing my group program as a personal self study instead.
This is an 8 module program where I combine my energy work experience with my manifestation skills. We do a spiritual deep dive into mind-body work over the course of 8 modules where I teach you my process called The Elevation Process.
I  teach you how to raise your energetic standards, work with the subconscious mind &  most importantly how to get in energetic alignment towards your desires.
The deeper level work is MIND-BODY work combined with Practical Application. 
The Awakening Path Program Covers: 
An 8 module Course Designed to walk you through a practical and spiritual approach to using Energy work.
>> Manifestation Skills –  through my 5 step process, The Elevation Process.  You will learn what is stopping your manifestations & how to start co-creating and activate your desires!
>> Learn Core Energy Principles to Master your Energy Body with the Practical tools, rituals & practices to amp up your Manifestation game!
(This is like next level Energy Management)
>> How to Identify your Limited Beliefs that are sabotaging your desires & success from coming into fruition
>> Learn powerful energetic boundaries, subconscious mind hacks, and learn to expand your receiving capacity
>> How to cultivate an Empowered belief system on the mind-body level using the chakra system
A program that combines Energetic & manifestation principles together to learn to manifest through the chakra system!
Down at the microscopic level.
Which means everything has a frequency.
We are designed to Expand, co-create and naturally learn how to manifest. The problem is no one taught us how to navigate.
The Awakening path is a map to understanding our energy, how it works, how our vibration influences reality and most of all goes into psychological roots of the chakra system which undermine everything we manifested up until this moment.
When we learn how to change our energy, we inevitably shift & change our reality.
We get in our own way and sabotage our results,
We deny, justify, or self-sabotage our success and desires from actually happening due to our past limited beliefs.
We need to clean up these old stories that keep saying we CAN'T, we're not good enough, we're not capable, we can't handle it, we aren't worthy of it, we can't receive…
start EMPOWERING our Truth and unlocking our desires.
These limited beliefs are held within the chakra system, which means.
If you start to understand energy, you can learn to change them, Clear up the past baggage and learn to co-create an amazing life.
I felt Called to create this program for you
If you desire to learn more: