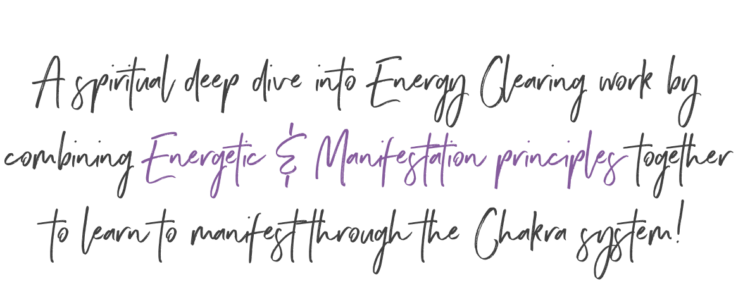 Are you ready to stop sabotaging your success and desires?

  Do you feel like you have powerful gifts to give but no clue how to execute them ?
If you've ever been someone who's been Struggling with
staying in alignment or what many call "Flow"
Reciting affirmations day after day waiting…and waiting… and waiting…
Feeling like you want to burn your vision board… or Is that just me?

If you're reading this & nodding your head, you are in the right place.
LET'S TEACH YOU HOW TO MANIFEST
GET OUT OF YOUR WAY, & ENERGETICALLY HEAL WHAT IS STOPPING YOU
THIS IS MANIFESTING & HEALING WORK BROKEN DOWN STEP BY STEP
This is the program that combines the best of my teachings, It's one part Manifestation skills, One Part Healing, One Part deep Energetic & embodiment Mind-body work. ⠀⠀⠀⠀⠀⠀⠀⠀⠀
⠀⠀⠀⠀⠀⠀⠀⠀
Manifestation has always been fascinating to me,
Ever since I explored a gratitude challenge that shifted my life, moved my family out of financial struggle and started manifesting crazy things in my life like magic.
I was curious, I had to learn more, know more,
over the years I've approached manifestation like a scientist, I've been obsessed with it, figuring out how to do it, how to get better at it, and most importantly the entire step by step process. ⠀⠀⠀⠀⠀⠀⠀⠀⠀
What works. What is pure fluffy. What gets results.
Most importantly how to apply it consistently which is what moves the needle the most.
And what occured out of that is this.
THE ELEVATION PROCESS
A program that breaks down manifestation simply through a five step process called The Elevation Process.
Each Module stretches out the entire manifestation process so you walk away not only knowing how to manifest, but also how to heal what is coming up for you.
This is a Program that will help breakdown the practices, energy tools, and manifesting techniques. This is different than your average Law of Attraction program. We combine The Energetic work of Energy management and Chakra healing with the Practical Manifestation Principles to help you rewire beliefs, heal old patterns and begin releasing what is stopping your manifestations.
WHAT I BEGAN TO NOTICE AFTER DOING THIS WORK MYSELF:
By learning to use the chakra system with limited belief work,  I have healed and cleared a lot of my past baggage. Using this information,
I don't have a lot of drama in my life anymore.
I have created beautiful loving relationships by healing my heart center, when I used to deal with constant self hate, body shame & beating myself up.
I have manifested Divine health and well-being for my myself & my children, When I used to have illness after illness growing up as a child into my adult years.
I have even lost weight by reclaiming my spiritual power & healing mother wounds,
I have stopped my bad habits, healed my body, amplified my intuition & learned to tap in fully to embodying my Higher Self and that's just the start of it! I've also used these tools to manifest practical things like apartments, cars, money, and even peace of mind!
Most of all I have learned to stop letting fear run my life, honor my emotions and instead use my resistance for fuel to create from Alignment!
And I am just getting started!
It's Time for you to Rise into your Next Level of Receiving
The point is when you start working with the chakras & digging into this Manifesting work, Change will begin to happen. Manifestation is an inside job, the more we understand how to work with our energy, that change will be reflected in our physical world.
That's co-creation at it's finest! 

I have put this 8 module program together to teach you everything I've learned about manifestation and energy work, most importantly how to become in energetic alignment towards your desires.   
LET ME TEACH YOU HOW TO CO-CREATE & LEAD WITH YOUR SOUL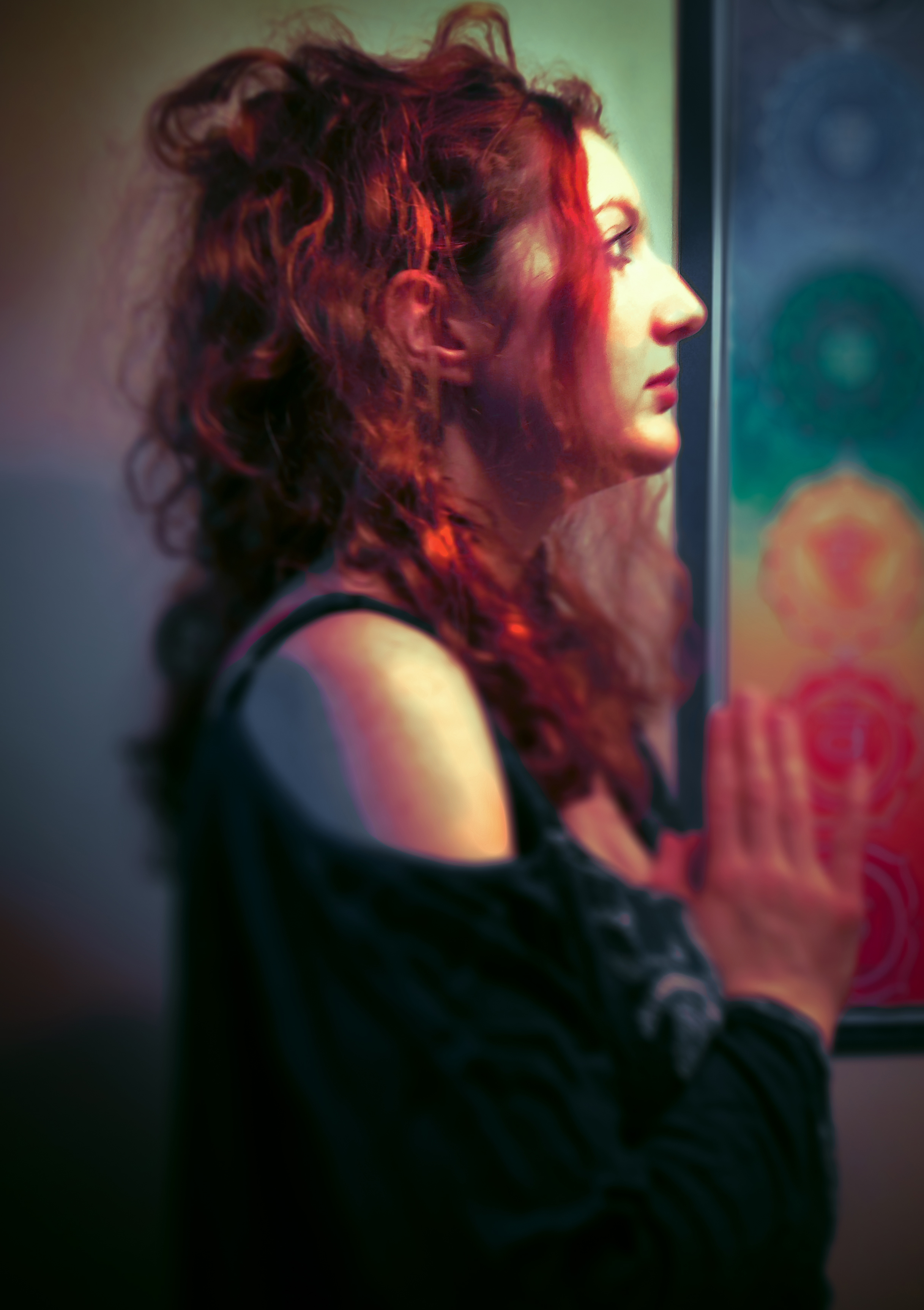 ITS TIME TO GET OUT OF YOUR HEAD AND INTO YOUR HEART
There is no one size fits all to manifesting
That's because most people are going about it entirely wrong,
They're giving you fluffy ideas to try to stick to the wall, and a lot of LOA gurus are forgetting the most crucial ingredient to manifesting your desires.
The Resistance and b.s. (Belief System) that is blocking you from fully receiving them.
I've totally been there and Here's what I noticed, I was exhausted, hustling, reaching burnout and frequently had meltdowns because I kept pushing away from what I actually wanted.
It constantly felt like this process of chasing a carrot that was always out of my reach,
Now here's the thing, I'm going to give you a golden nugget to take with you:
When we TRY we give room for failure, When we HOPE, we still feel uncertainty, when we WISH we give our power away.
All of these can help get the wheels turning but so many of us get STUCK in wishing and trying mode which leaves us in limbo.
This is a frustrating place to be!
This really means Energetically:
I'm going to kinda, sorta, maybe see if it happens but I'll create a muddled, sorta, half-baked version of it happening
Because my energy is not fully aligned for it to occur.
I call this revelation the "half-baked" mode.
WE BLOCK OUR CAPACITY TO RECEIVE
I was so caught up in the lack, the excuses, and the limitations that I was constantly blocking my receiving capacity. 
And one day, It really pissed me off.
There is something magical in those moments of  'I'm so done with this' I began to question:
If I know all these principles, I know all these things, I read all the books, I'm doing all the things – Why wasn't I getting it?
What was wrong with me? Where was I going wrong?
There reached a point in my life where I stood up in my kitchen and said, "I can't sit on the fence the rest of my life,
I'm done with half-baked results, I choose to expand & elevate my worth!"
And everything begin to shift.
The Problem is simply this, Manifestation is a skill. It's a practice.
we can know all the things but if we're not applying it….we are missing a big piece of the process.
What we need is practical spirituality, a hands-on approach to applying these principles and manifestation skills in our daily life.

I made it my mission to discover how to master my energy and learn to
create hands-on tools to start improving my life. This is my passion. 
Listen, I know what it's like to struggle either in understanding your energy,

overcoming overactive empathy and most of all

the struggle to get what you truly want.
But I'm here to say, there is a better way.

The Universe is designed to deliver to you pleasure and the good you desire:
The loving support, the resources, tools, people, and opportunities
the problem is when you stand in the way by Resisting, controlling, searching for hows and inevitably feeling blocked.
and natural capacity to receive.
the Universe, forces of good can't get behind us, until you decide to team up with them.
When we choose to tap into our loving guidance system. We truly can become unstoppable.
⠀⠀⠀⠀⠀
⠀⠀⠀⠀⠀⠀However It is a choice to be connected. ⠀⠀⠀⠀⠀⠀⠀
When we choose to be connected, we have a whole team of cosmic forces that are ready to work with us.
So here's what I came to realize:
We justify, deny, sabotage, our birthright to feel good.
We justify, deny, sabotage, our birthright that we are worthy of our desires
We justify, deny, sabotage our own good.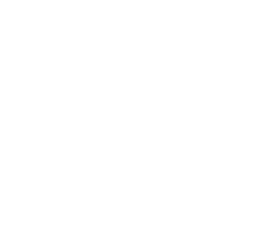 WHY DO WE GET IN OUR OWN WAY?
Whenever we get stuck in life, Struggling to attract what we desire, or have success in a particular area of our life
such as our relationships, career, our self-esteem, or even our money — It's because we're forgetting one particular thing. 
We are energetic beings. 
Which means everything has an energetic cause.
And this is the root of our Manifestations. 
Everything has an 'energetic cause' – what we are truly seeking is not the cause of distress, illness or the problem but understanding the 'energy behind it'. This can be linked back to the chakras.
WHAT THE HECK ARE THE CHAKRAS?
The chakra system is more like a psychological guidance system that connects to various areas of our life. This connects back to energy and how vibration is influencing our reality.
You may have learned or heard of the chakras before
The way I approach the Chakra system is slightly different
but truthfully this is how I was originally taught the chakras
I originally learned about the chakras while I was in college studying for my psychology major.
I don't just see the chakras as colorful decorations, where we chant & sniff oils,
while these tools can help us amplify healing.  They are barely scratching the surface of what we can do with them!
I see the chakras as a psychological guidebook.
they are practical tools to apply to our lives. 
The is because as you're growing up,
this is where the energy is stored throughout your endocrine system. This is connected to your Nervous system.
The energy is stored in the body.
Each center correlates to your growth patterns & even resistant triggers.
Your emotional triggers are stored in the energetic centers of the body.
THE WAY I TEACH MANIFESTATION IS THROUGH THE MIND BODY SPIRIT CONNECTION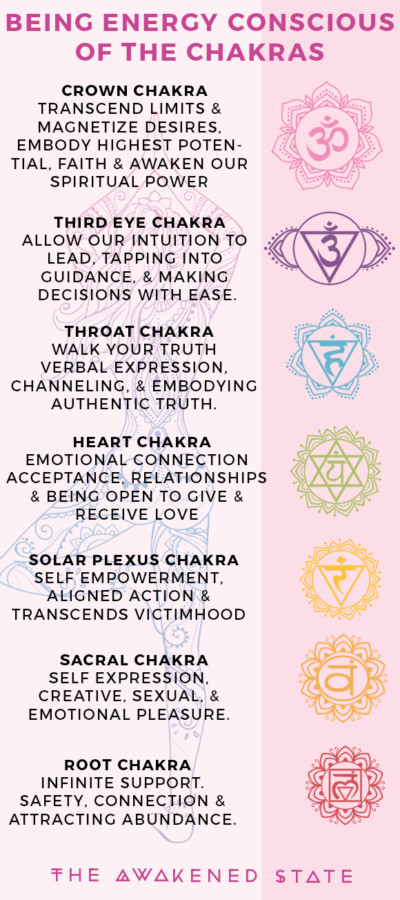 I CREATED THE AWAKENING PATH TO GIVE YOU A MAP OF BOTH THE PRACTICAL AND ENERGETIC SIDE OF MANIFESTATION.
I combine energy work with manifestation skills to teach you how to create a solid foundation using the Mind-Body Connection.
I take you through this process of learning energy clearing work.
This is where we combine The Chakras, Limited Belief work, Subconscious reprogramming and manifestation skills into a blender to create what I call:
THE ELEVATION PROCESS
It's time to rise up and elevate beyond your limits
Here's the thing I got tired of fluffy concepts being throw at me left and right,
I wanted something tangible, easy and practical. I was done with complex theories and 10 step processes. I began to look for the Easy path. I am done with the struggle. I started experimenting, researching, perfecting my technique & The Elevation Process was born!
In the Awakening path, I teach both the practical and the energetic side to both of these concepts:
Energy Work  & Manifestation.
Truly The Best of Both Worlds.
We must stop separating and disconnecting the mind from the body.
This means we need to start understanding how we can connect both
the energy mind(spirit mind) and the material mind.

That's why I created what I'm about to share with you: The Awakening Path is a 3 month intensive group coaching program, made of 8 modules. I give you a breakdown of The elevation process combining Energetic & manifestation principles together. I  teach you how to raise your energetic standards, work with the subconscious mind &  most importantly how to get in energetic alignment towards your desires.
LET'S  LEARN TO MANIFEST & LEAD WITH YOUR SOUL


An 8 module  group coaching Course Designed to walk you through a practical and spiritual approach to using  Manifestation & Energy work.

Learn Core Energy Principles to Master your Energy Body with the Practical tools, rituals & practices to amp up your Manifestation game!

How to cultivate an Empowered belief system on the mind-body level using the chakra system

 Learn powerful energetic boundaries, subconscious mind hacks, and learn to expand your receiving capacity

How to Identify your Limited Beliefs that are sabotaging your desires & success from coming into fruition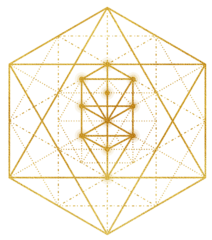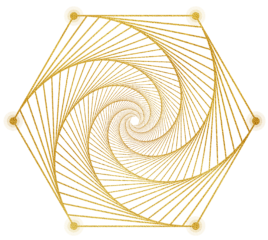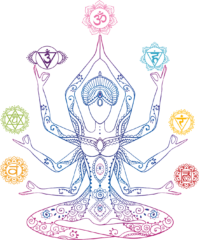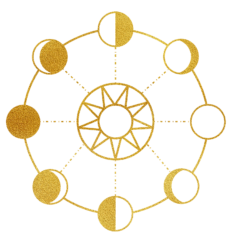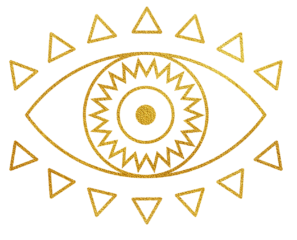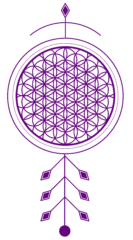 MODULE 1. DESIRE & DECISION
In the first module we go over the energy behind Intention. I teach you a Manifestation rundown of How to become an energetic match.
To start on this journey we must first consciously get clear on our Intentions and Desires. This starts with learning how to start programming a desire through the power of  Intention & Empowered Decisions.
I take you through my process  of Activating your Desires & Intentions.
MODULE 2. ENERGY AWARENESS
In this Module we extend our foundation work by teaching you energetic principles  & how to utilize your intuitive abilities to gain more conscious awareness in your life.
We also go over my classic approach to Energy management 101 so you can learn about the process of the mind-body connection, how frequency influences reality, and cultivating energy through mindful rituals.
MODULE 3. IDENTIFY THE RESISTANCE
In this Module we'll go into The Heart of What is Resistance, How Resistance is a stepping stone to opportunity and growth, How to understand emotional triggers and Most of all how to start detaching from our resistance patterns.
This is where we bring awareness to where we are personally
creating self-sabotage in our lives & learn how to start transcending our limited beliefs with my 3 simple steps Reprogramming Process.
MODULE 4. CLEAR YOUR ENERGY
In this module we do a Chakra breakdown!  I gift you my tools for energy clearing through the psychological womb. We go into how to clean up your energy and the limited beliefs that hold us back through particular chakras. This is a unique process I've never seen done anywhere else. 
This module is packed with information with  where we will be doing a spiritual deep dive into Each of the 7 chakras. I will be combining both
energetic principles and Practical Application so we can start influencing the mind-body Connection. This means combing the spiritual principles with practical tools & exercises to empower each chakra center.
Energy clearing helps us work on our Manifesting skills, brings things to surface for healing and can radically create amazing transformation by opening up our energy to receiving.
MODULE 5. EMPOWER YOUR VIBRATIONS
Now it's time to empower your story, Begin to Raise your energetic standards and what you truly desire to call into your life unapologetically.
I teach you how to Quantum leap your manifestations through powerful exercises using the mind-body and subconscious mind hacks. This teaches us energetic boundaries, how to expand our worth and how to speed up the manifestation process.
MODULE 6. DISMANTLE YOUR PARADIGM
In this module I take you through the process of  Empowering Our belief System, clearing up the loose ends of upper limits that hold us back and Learn to create effective Communication.
We will learn how to bust through the upper limits that are sabotaging our success, learn powerful language tools and cultivate an Empowered Belief system with my 4 step process.
MODULE 7. ALIGNING WITH INTUITION
In this module, Alignment is everything!  I teach you how to start leading with soul alignment and embrace your spiritual power by utilizing your Intuition.
We go into the topics of How the Subconscious works, How to get answers from your intuition to make better decisions, and I teach you the process that changed my life, the Align your Vibe Formula! 
MODULE 8. RISE UP & ELEVATE
In this module, my fav!  we move full circle, talk quantum manifestation & how to next level your manifestations through sustainable systems to bust through your limits. We're going to bring everything together  and I will share with your multiple manifestation systems you can repeat for consistent results in your life. This will be your 30 Days of Rising to learn how to use an easy system to Manifest & co-create your desires in your daily life.

You Will Receive:

8 Pre-recorded Modules 60+ minutes made especially for you.

The Chakra breakdown — 7 Extra Video Lessons in Module 4

Private FB Group Community  with Q&A access to me.

6 Group Coaching  Call  Support  (2 a month).
Including Your Soul Work:  Audios, workbooks, journal prompts, & Exercises

Activate Your Desires Meditation


  Own Your Desire Invocation Contract


 Activate Your Desires Playbook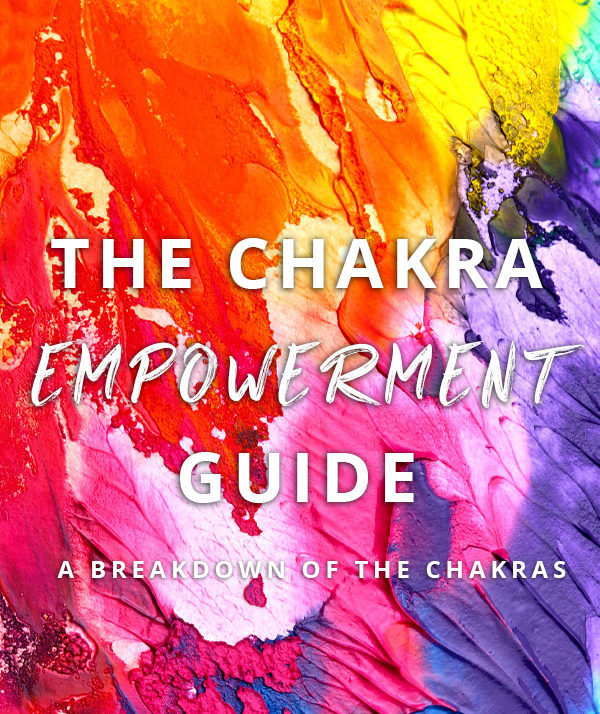 BONUS: Pre-Work Energy Management soul work journal prompts  to get
you started on your journey ahead! 


  BONUS: Chakra Empowerment Guide – This is my ultimate Chakra Breakdown
so you have a personal reference guide to come back to again and again.



  BONUS: Energy Clearing Realignment Audio Meditation – This Audio is made to Recharge,
Recalibrate and Realign your energy body through a powerful Clearing process. This is my FAVORITE tool when I'm having a bad day or just need to recharge! 

  BONUS: 5 LIVE Group Coaching & Q+A Sessions with Ashley
(Value: $1997+) 

"I just wanted to say thank you so much for giving. Everything you said helped me from the gratitude challenges to forgiveness to focusing on myself and energy work and letting go.
Reading back all of your words helped me again, and I realized you'd given me(just from your heart) tools that I can use for the rest of my life that will always help me.
I just wanted to say a huge thank you for all that time and energy. It makes me feel worthy.  I honestly don't know what I would have done without your loving kindness, wisdom and support. The universe truly did bring me to you for a reason and it helped all of me through a very dark time and it helped me surface above my awakening."
MONIKA HARTER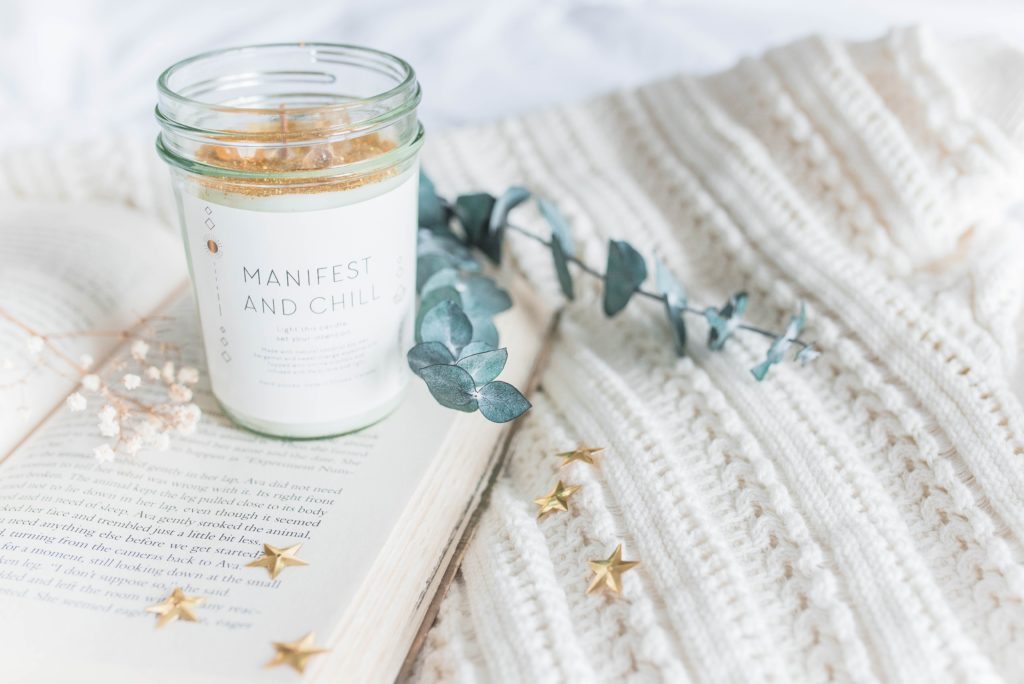 " I desired to overcome blocks in believing in myself, that I could change, be healthy and step into my power… I feel I have moved through my resistance. I now trust the universe is supporting me and has my back.  That I can connect with and listen to my higher knowing.
I like how responsive and supportive Ashley is.  Also her enthusiasm and trust in the process is very motivating and contagious. I liked the soul work as being the first step, but that action to make shifts was always the emphasis.  I really love the chakra work.
Ashley is very caring, intuitive and available for support and coaching throughout.  The most important piece for me was working through resistance and doing the deep healing work required to truly come into trust and expansion
I know that I am held and that the universe is supporting me.  When something comes up, I now have the tools to serve me and I know I will return to the Chakra work as need be.   More importantly is that my perspective has shifted – out of victimhood and into feeling that I can choose and co-create my beautiful life. "
—  Jordan | Mother & Therapist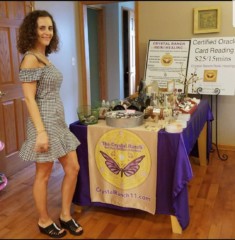 "I have known and worked with Ashley Aliff & the Awakened State since 2012. Her energy and perception of the healing process will bring you into alignment with the New Thought energies coming into our collective consciousness, at this time. Ashley Aliff has helped me to become more aware of my limitations and has helped me to overcome them. Her energy is potent and loving and her e-course is amazing!
I recommend it to anyone looking to make major changes in their life; towards more peace, prosperity, and purpose. Ashley's energy is deeply intellectual and stimulating to those who are a match for it. Her intuition is the stuff of Legends. In another life she would have been a renowned Oracle or a Shaman for a tribal society. Don't miss the opportunity to work with her. Her work is an investment with MANY returns."
CAROL RUSHTON
Reiki Master/Teacher, Certified Hypnotist,
Teal Swan Certified Completion Process Practitioner.
 www.crystalranch11.com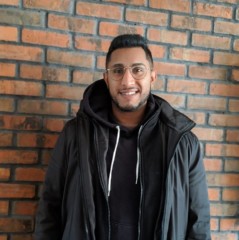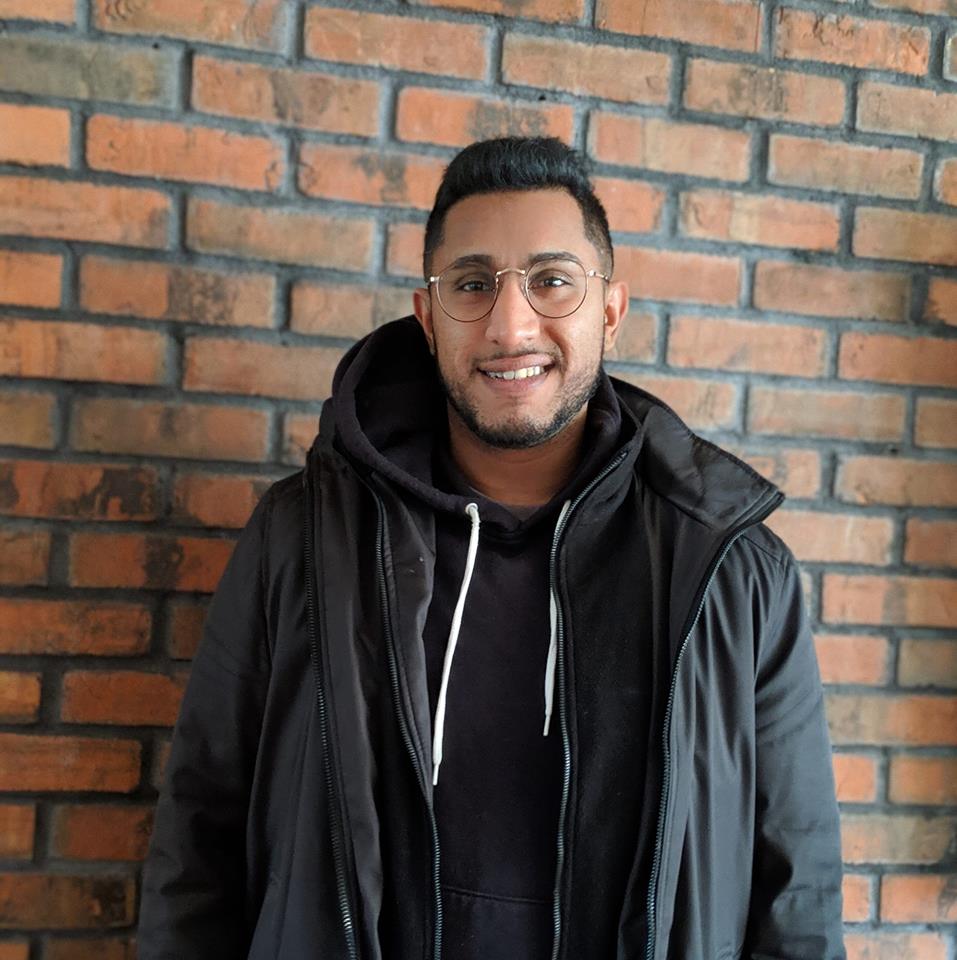 "Ever since my personal awakening on 11/11/2011, Ashley has illuminated the 10,000 things in my perspective. Ashley has encouraged me to become okay with utilizing and refining my Human capacity to let go of all that does not serve me. All of the ideas that Ashley has shared have ever since been relevant to my lifestyle. What I love about Ashley's service and insight is the practical spirituality that is focused during the time I got to work with her and the new line of focus tools available. Ashley is genuinely sincere and it is very clear to me that her work ignites a fire in her heart that highlights her determination to see our planet flourishing, one Human angel at a time."


This is a self-paced course, where content will be released weekly

All modules have been pre-recorded for you and are on average 45-70+ minutes in length. Chakra lessons vary between 40-60 mins.

You will immediately have access to the pre-work and the first module, after 7 days the next module will appear and so forth.

You will gain access to the PRIVATE FB group- upon your enrollment.

You will have unlimited replay & lifetime access

You will be notified of the coaching call dates in the fb group

You have access to me for Q & A in the group
THIS COURSE IS FOR YOU IF...
You're done with fluffy concepts & getting stuck in dreaming mode. 
Did I mention that since I meant no fluff, this means:
(no-vision board required)
Can I let you in on a secret, I cannot stand busy work!
So what we go over is deeper level Inner work. Change is created from the inside out.  Practical spirituality means we will merge energy concepts from a very practical way – no filler
You're Eager to Learn & Ready to Take Action
You're ready to drop the excuses & b.s. Stories that keep telling you you can't and let's discover HOW YOU CAN
Doing the inner work means, there will be action involved. It means there will be journal prompts to dig into the unconscious. And it means there will be audios to guide you to clear your energy, if you're ready for radical tools, let's do this!
You're ready for change & craving it like chocolate cake!
You're Ready & willing to create Shifts & embrace Change in your life
You're done with playing small & Ready to Empower your Life.
You're Willing to commit to the soul work assigned.
You're ready to get out of your head & into your heart while you learn to manifest & co-create from SOUL ALIGNMENT
THIS COURSE IS NOT FOR YOU IF...
You're not Interested in Manifestation, LOA principles & applying tools that go beyond meditation. 
This course has tools that go into uncovering unconscious habits & beliefs, so you can learn to manifest & co-create your desires!
If you're only looking to dip your toes into a spiritual practice & visualize without applying. This isn't for you.
You're still stuck in "story mode" and aren't ready for change. 
If you're fine with where you're at, you're not ready for change or unwilling to get out of your "I can't" story.
This course requires you to have an open-mind and be ready for transformation. This means Showing up & Learning to take 100% responsibility
Looking for a "Quick Fix" Solution
If you think we're just going to visualize, meditate & chant affirmations, & poof,  It's happening!  you're in the wrong place.  this course goes into MIND-BODY WORK which means shifting moment by moment using tools & practical application I teach you 🙂
Manifestation is a practice & skill that means commitment & applying what we learn.
YOU WILL WALK AWAY WITH THIS COURSE: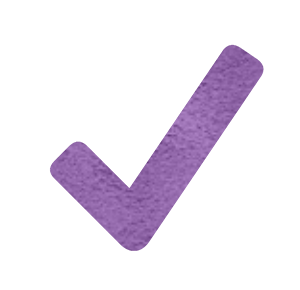 Understanding the complete process of how to Manifest on repeat.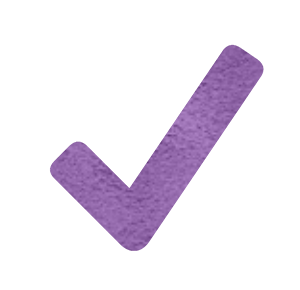 How to Shift Energy & Change Belief Patterns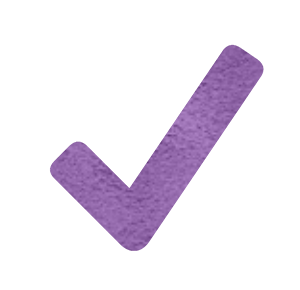 Know How to Heal what is causing self-sabotage in any area of your life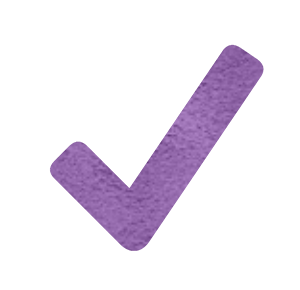 A firm understanding of the Chakra System & Mind Body Work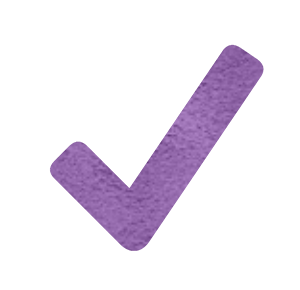 Removing Victim Mindset and understanding your power to co-create & design your life.

              This is about your next level. Your Rising,⠀⠀⠀⠀⠀⠀⠀⠀⠀
Your Willingness to Change.
⠀⠀⠀⠀⠀⠀⠀⠀⠀
We must be Willing to be guided and push past the fear anyway

We must be willing to see things differently.
⠀⠀⠀⠀⠀⠀⠀⠀⠀
And through this willingness, you will be lead.

Get the 12 week course + 6 Coaching Calls + all bonuses:





What If I'm a newbie or beginner to all of this, can I still take this information and apply it to my life, Or will it just overwhelm me?
Then you are in the right place! I have broken down this course so that even if you're new, the first three modules cover our foundation of Manifestation & Energetic principles.
One of my specialties is breaking down 'woo woo' concepts and making them easy to understand. I teach in a very grounded way, I understand the practical and spiritual approach deeply.
The next 3 modules is where we do the dive deep that goes into how to apply practical spirituality to your life. So immediately you have the right foundation to start, regardless if you're a beginner, new to these concepts or advanced.
When does the course begin? 
We begin on ….
What if I cannot make the Live Coaching Calls? 
All calls are recorded and you will have full access to the replay. I will post them in a section on the online platform for easy access.
What if I don't have time to start the course now? 
You have exclusive access to my membership site, where you will sign up & receive a training module with the soul work each week. The course is self-paced, so you can start when you ready and listen to your intuition throughout the process if you need to go slower.
Plus you own lifetime access so you're always welcome to go through the course as many times as you need for a refresher!
What can I expect from this course? 
My Intention for you is to have Divine loving Support, guidance, and have a Hands-on Approach to start applying what you've learned throughout our journey together. Along with the practical tools & processes to start creating an amazing healthy life by mastering your energy body!
Are you offering a payment plan? 
YES! You will find all of my payment options above.
Can you guarantee results? 
This course has a lot of material and tools, but it is not a passive course. If you're ready for change, you're willing to show up for the process, and apply the soul work, you will inevitably see a shift. This course works on your energy body, we will be working on healing the mind-body connection, busting through limited beliefs and using it with manifestation skills.
In my personal experience, when you begin changing your energy, you inevitably begin changing your life. If you're ready for that & willing to do the soul work, then let's get started!
More questions? Email  cosmiclove@theawakenedstate.net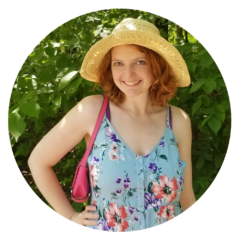 If you're on the fence about enrolling or have extra questions, Don't be afraid to reach out to me personally.
If  there's one thing I've learned about doing this work is that it will change your life in one way or another. My life has never been the same since discovering Energy work and the power of utilizing the Chakra System.
There is something magical in knowing not only are we co-creating with the universe every second of our lives but I didn't get here alone. This was a team effort. If it wasn't for finding powerful Coaches, Teachers, Friends, Books and stepping continuously out of my comfort zone. I would not have the life I have right now.
After busting my belief that I felt like I had to do everything myself, Something opened up, I began to lean into something deeper, Co-creation.  When I was truly willing to stop thinking I could do It alone, do it by myself that I began to feel the anchors lift.
The thing is we can't do this alone but what I have learned is that when we're willing to learn as a community, we can speed up healing, we create transformation and most of all we learn FAST! I am living proof of that.
If that inner voice keeps telling you "you are made for more", It's time to stop denying your greatness. That voice is true, that is a part of who you truly are.
People usually don't find me by Accident, I am a teacher of the new Paradigm, This is me answering the call.  If you're ready for it, I can truly help but you gotta get out of your own way first.  Sometimes we must push past the fear, laugh at the fear and do it anyway, knowing we will be lead regardless.
Because deep down our Soul Always knows,